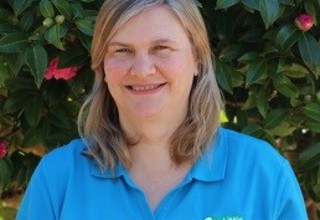 Fiona Smith, Centre Manager
What inspired you to become an early childhood teacher?
I spent some time volunteering at Playcentre when I finished school and I realised that I really enjoyed spending time with children, getting to know them and helping them to grow and develop, so I decided to study to become an early childhood teacher.
How long have you been working in this sector?
Twenty-plus years!
What do you love most about what you do?
Every day is different and as early childhood teachers, we are able to play and have fun every day with the children.
What are three things that make your centre special?
Our Christian philosophy, our large playground and lovely natural areas, and our family atmosphere.
What is your favourite time of the year at the centre?
I really enjoy summertime as we are able to be outside enjoying the sunshine and everyone seems so much happier when the sun is shining.
What is your personal ECE philosophy
I believe that children need time to discover, explore and grow. We can do this by being unhurried, respectful and loving to all children. I feel that my main aim as the centre manager is to acknowledge and support the teachers in their roles, so they are able to be peacefully engaged with the children.
What do you like to do in your free time?
I love the beach, trout fishing, gardening and spending time with friends and family.
Bachelor of Teaching – ECE
more